DTN Rewards Card – Clubhouse – Accommodations
DTN Rewards Card for the clubhouse
All homeowners are automatically eligible for DTN Rewards Card membership, which includes access to the Ranch Clubhouse.
Only homeowners and their immediate families can enjoy the privileges of the membership card. Guests of members must pay regular rates.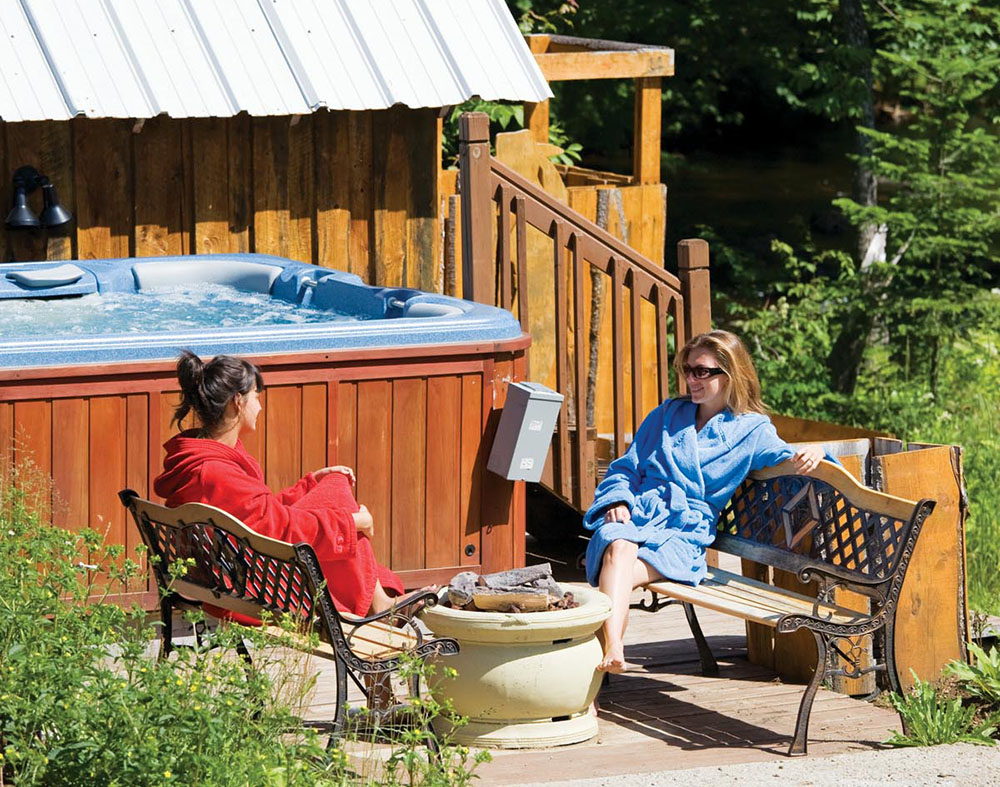 Ranch Mont-Tremblant
DTN is a unique real estate project focused on country living. It all begins at the Guest Ranch, which doubles as Richard's modest headquarters, where the door is always open and you're guaranteed a warm welcome. With its stable, hot tub and sauna alongside a river, community garden and farmyard, the Guest Ranch is the clubhouse for the new owners of our developments. It's what gives DTN its unique character. So why not join us?
The clubhouse also offers year-round space for corporate events, weddings, office parties, family reunions and social gatherings.
Accommodations at the Guest Ranch
Looking for short- or long-term accommodations? Select one of the following options to discover this magical site and its amenities.
Staff House
Ground floor: 3-bedroom apartment with fully equipped kitchenette (electric range and wood stove)
Ground floor: studio apartment with 2 single beds, a kitchenette and wood stove
2nd floor: 2-bedroom apartment with kitchenette


Dormitory-style accommodations (coming soon)
10 open rooms with 4 bunk beds in each
Common areas: kitchen, dining room, living room and sunroom


Ranch House (can accommodate up to 12 people)
Ground floor: large living room with stone fireplace, kitchen connected to the dining room
Dormitory with space for 6, featuring ping-pong and foosball tables
2nd floor: 2 private bedrooms and a small living room with a single bed and sofa bed
The DTN team can be reached by email 7 days a week and by phone Monday to Friday
Thinking about buying a lot or building a cottage?
Feel free to contact us if you have any questions or need more information