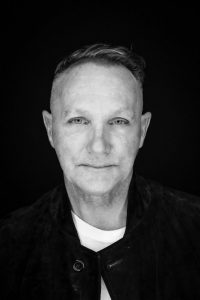 RICHARD DESJARDINS
President and Founder of DTN
Richard is a developer and designer who has drawn on his vision and passion to become one of the top names in property development in the Tremblant area.
In 1989, he fell in love with this part of the Laurentians and built a guest ranch near Mont-Tremblant.
That's where he envisioned a group of mountainside lots and created magnificent private estates to build cottages where owners could enjoy the utmost privacy and security, while partaking in the nearby attractions all year round: fine dining, cultural activities and world-class recreational facilities.
Over the past 2 decades, he has created 7 distinct estates in Tremblant, the best ski resort in eastern North America. Each of these developments reflect the Canadian dream of building a home away from home in cottage country. To date, he has sold more than 400 lots.
Richard also owns DTN Excavation, which provides infrastructure and road construction work for the project, thereby keeping expenses to a minimum.
JOSÉE CHAMPAGNE
Rental and Client Services
Horse lover and nature enthusiast, Josée has been DTN's ambassador for more than 20 years, welcoming guests and sparing no effort to make their stay unforgettable.
With her experience and dedication, she delivers outstanding client service. She oversees the rental and maintenance of your property during your absence.
Project features
Only 20 minutes away from the prestigious 4-season Tremblant ski resort, consistently ranked as eastern North America's top ski destination
Adjacent to the magnificent Mont-Tremblant National Park
One and a half hours from Pierre Elliot Trudeau International Airport in Montreal
Located in a flourishing area Take advantage of our Discovery Package to get a feel for the community so you can find the perfect property for you.
Our clubhouse in Val-des-Lacs boasts a warm family atmosphere, typical of the old-time guest ranch, where members can exclusively enjoy a variety of services and amenities.
The DTN team can be reached by email 7 days a week and by phone Monday to Friday
Thinking about buying a lot or building a cottage?
Feel free to contact us if you have any questions or need more information